Summary
3rd party logistics businesses are on a growth trajectory. Globally the market is valued at USD 889.01 Bn in 2020 and shall grow at a CAGR of 8.5% from 2021 to 2028.
Sharpening shipper expectations, shortening delivery ETAs, Increasing fuel and freight costs, need for deeper 3PL integration and slower digitization of shippers are some challenges being faced by third party logistics providers.
Using Logibee, 3PL companies can execute tighter 3PL operations, reduce costs, save time without cutting corners and enable end-to-end visibility to shippers.
3rd Party Logistics or 3PL: A necessary logistics option
Covid 19 disruption, eCommerce boom, BREXIT and China-US trade tensions have driven the growth in logistics and supply chain domain. Both B2B and B2C segments across verticals like Retails and FMCG, Manufacturing, Food and grocery, Pharmaceutical, Hospitality and restaurant chains, Courier have shown explosive growth.

Setting up an eCommerce store and offering products online is easy with solutions such as Shopify, what remains a challenge for many businesses is managing logistics operations.

Fortunately, 3rd Party Logistics providers or 3PL companies come to rescue. Outsourcing to 3PL providers often works wonderfully for shippers. The 2022 26th Annual Third-Party Logistics Study revealed that 90% shippers report that their relationships with their 3PLs generally have been successful.

This performance has triggered a phase of growth in the 3PL industry.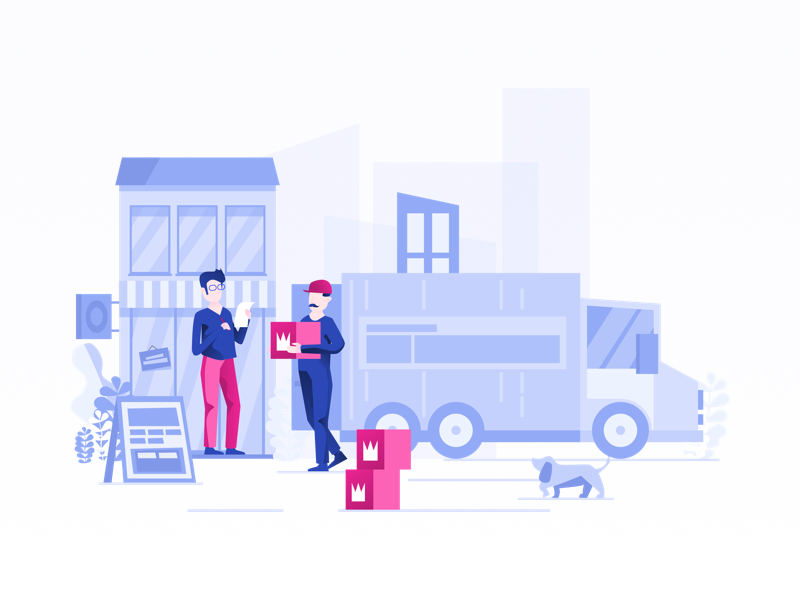 Growth of 3PL Industry: Outlook for 2022 and beyond
The global third-party logistics market size was valued at USD 889.01 billion in 2020 and is expected to expand at a compound annual growth rate (CAGR) of 8.5% from 2021 to 2028.

Further, In a 2021 survey conducted by Gartner it was revealed that 66% of logistics leaders increased their logistics outsourcing budget in 2021, and 74% anticipate an increase in the next two years.

The development of logistics infrastructure in Asia and Middle East, the rapid growth of the global e-commerce sector, and the development of new technologies are expected to significantly contribute to the market growth.

This trend of growth has triggered an unprecedented investor attention which is further boosting the growth of 3PL Industry.


Investor attention in third party logistics providers
The supply chain crisis triggered by the increased demand for eCommerce, forced businesses to adopt technology solutions. Big investment funds are pumping money into logistics technology at a rapid pace, driving up valuations for digital-focused ventures across freight, delivery and warehousing.

Analytics firm, PitchBook Data Inc., estimated that supply-chain technology startups raised $24.3 billion in venture funding in the first three quarters of 2021, 58% more than the full-year total for 2020.

This investor attention for eCommerce as well as 3PL startups has intensified competition, allowed new players with innovative capabilities enter the market. Also, raising fuel and freight costs, shortening delivery ETAs and increased customer focus from shippers, is creating pressure on the bottom line. Let's a take a deeper look into the top 5 challenges of a third party logistics company.


Top 5 Challenges of 3PL providers
Challenge - 1: Sharper shipper demands
Shippers operating in B2C & B2B segments are learning more about their customers by analyzing their online purchase behaviors. They want to respond to customer demands of free shipping, real time order tracking and face higher competition from existing and new businesses. As a result they expect more from 3PL partnerships.
Challenge - 2: Shortening delivery ETAs
The recent growth in Q Commerce globally with increased investor attention on Q Commerce startups, has resulted in customers expecting even shorter delivery times. Reducing delivery ETAs is an operationally intensive effort. As a result shippers expect tightly controlled 3PL operations with real time visibility into their supply chains
Challenge - 3: Deeper 3PL Integration
3PLs usually operate warehouses and are very adept at inventory management. They also use technology solutions that help them optimize their resource utilization. For many 3PL providers it's simple to extend their partnerships to include fulfilment and technology services to shippers at an affordable cost. This requires deeper integration with 3PLs and shippers processes.
Challenge - 4: Increasing fuel and freight costs
More and more shippers are absorbing delivery costs as customers are not willing to pay the full price of deliveries. The only option left for them is to negotiate the cost of logistics with 3PL companies. Thus third party logistics providers are coming under pressure to cut costs to be competitive.
Challenge - 5: Slower digitalization of shippers
Even though digitalization of businesses has picked up pace, many shippers across the globe especially in the SMB segment aren't prepared for the challenge. A McKinsey report on Indian logistics players reveals that the technology upgradation is far from optimal. The report notes that the firms that operate 75% of India's trucks cannot adapt to rapid technological change. This is a challenge for most tech savvy third party logistics service providers using advanced technology to control their 3PL operations.
Logibee can support integrated 3PL operations with end to end visibility
Logibee has the simplest and fastest configuration driven onboarding process. Onboarding a shipper even with very less technical knowledge is completely hassle free. Integrating the shipper into your 3PL operations can just be a matter of minutes.
Logibee can significantly reduce the time required for planning. AI powered routing and scheduling gives optimal schedules within minutes. On field agents/partners can use their mobile devices to verify parcels and quickly plan trips with real time support from the back office.
Any information stored on the Logibee platform can be shared quickly across a logistics ecosystem through an open API. A 3PL company using logibee, can share information with shippers and their customers to increase visibility and real time information support.
Logibee alerts you to unutilized capacity. This can trigger capacity consolidation across trips making each trip worth every drop of fuel. Logibee also allows last minute orders to ensure full capacity utilization.

Another fuel and time saving feature is Electronic Proof of Delivery (EPOD). Logibee's EPOD system uses mobile phones to capture data for each successful delivery such as delivery location, image of delivered parcel and e signatures of customers. This saves time per halt for each halt. Consequently vehicle idle time is reduced leading to fuel savings.
Logibee is capable of handling any on ground situation effectively. Live driver location is available for all trips. Drivers are empowered to shuffle schedules even in mid trip to respond to a delivery emergency. Real time communications can be auto triggered to keep shippers and their customers informed through SMS, Emails and Smartphone notifications. This visibility increases the first attempt delivery rates for each trip, maximizing effectiveness and delivering efficiency.
About Logibee
Logibee is an AI-powered logistic platform which helps 3PLs to handle the issues affecting their businesses. The platform gives a single point of access for 3PLs to manage their entire business operations. It helps them in automating their operations and get the work done on time.
Conclusion
3PL market is growing and is becoming highly competitive by the day. 3PLs using logistics platforms like Logibee increase efficiency, decrease cost, and gain more control over their business. Thus they are positioned to be more successful as they can meet shippers demands and help them achieve logistics excellence.
References