Introduction
There are so many softwares out there for managing your delivery operations. Here are three popular lists that will show you the most popular delivery management softwares that handle end to end delivery operations.

Best Delivery Management Software by Capterra
Delivery Management Software by Software Advice
Best Delivery Management Software by SourceForge

We have written extensively about what delivery management software can do and what are the benefits of using delivery management software.

We are going to discuss in this blog what are the factors you must consider when you are selecting delivery management software.
How to select the right delivery management software?
The selection of delivery management software is not as simple as it seems. Each software that is listed in the above platforms has a variety of features. Each one brings some or the other unique benefits.

The difficulty is in making a choice. What exactly should one look for? Here's a short guide to making the choice.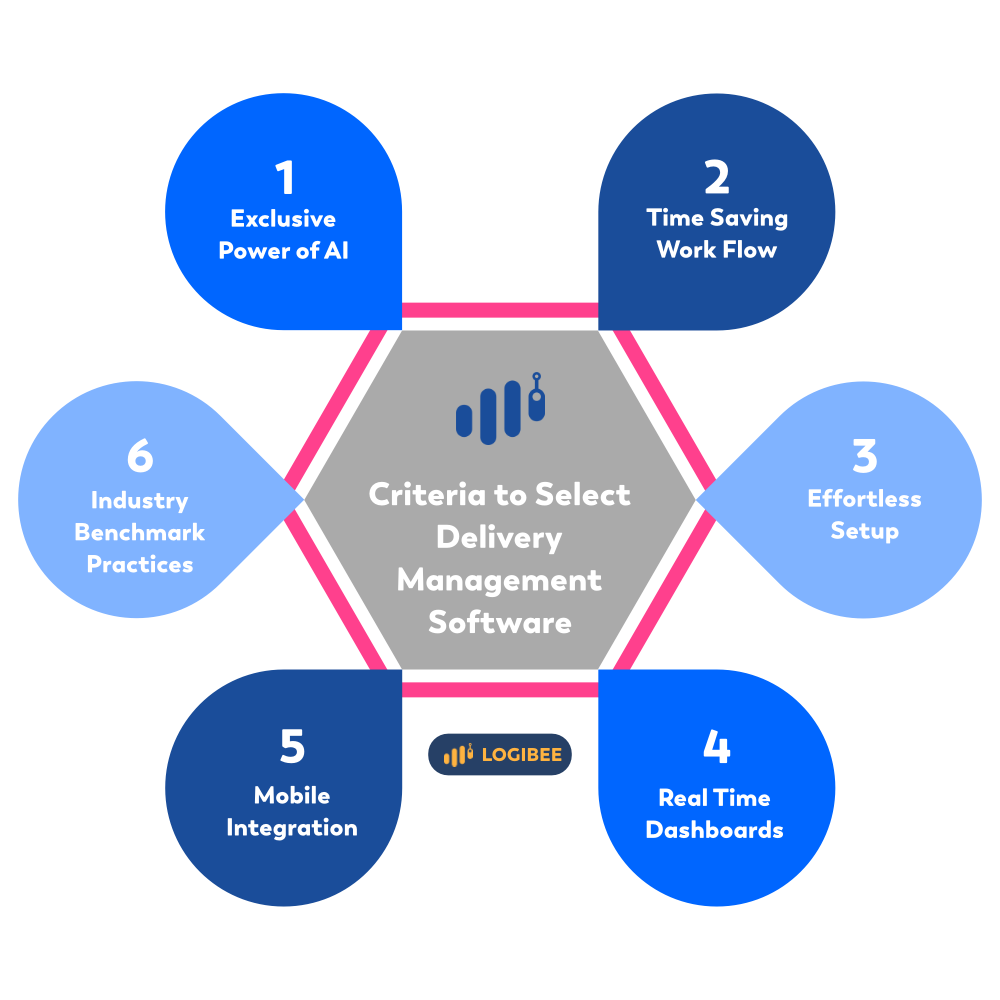 Exclusive Power of AI

Almost all delivery management softwares use some or the other form of AI for delivery optimization. Check if the power of AI can give you an exclusive competitive advantage over other players. Can you do something that they cannot? How does the AI help you to do it? Invest in a delivery management software that gives you such exclusive capability.

Time Saving Workflow

Most delivery management softwares automate tasks. How much time will you save on these tasks? Is the time saved adequate to meet the time demanded by business innovation? Will it be sufficient so that you can make your vision come true?

If you are not saving enough time to do these activities, then you may have to think twice before investing in the software.

Effortless Setup

How easily can you setup your delivery management software? Does it require deep technical understanding to just get started? Is the delivery management software vendor recommending that you use a tech support team? How much time will it take to complete the setup and get started?

It would be wise to invest in software that allows for simple, hassle free, do-it-yourself setup and gets you started in a matter of minutes, if not in seconds!

Real Time Dashboards

Evolving on ground situations need your support as and when they occur. Does the software give you information in real time and allow you to respond in real time? This capability is crucial. Also, the dashboards must give you accurate and relevant information.

Invest in delivery management softwares that allow you access to real time information that can connect to your on-field agents using a mobility solution.

Mobile Integration

Your back end delivery operations must seamlessly interact with your on-field agents like your driver partners. Real time information will flow through the mobile application to your back end operations. Thus the presence of a mobile application for your on field agents is a must. In addition to this, if you can handle some of the critical tasks using your own mobile phone, it's a huge plus.

Mobile companion applications for delivery management software is a must. Please check what the app is capable of before you invest your money on it.

Industry Benchmarks

Are the software processes based on industry benchmark practices? Do they align will with what the industry considers as a best practice? When your delivery management software aligns with industry best practices, then you get follow a standard practice and gain benefits of doing so.

Understand clearly the expertise of logistics that has gone behind the building of the software. Anyone can write code. But only an expert in logistics can help build code that will make a real difference to a small and medium business!
Conclusion
It's the age of the internet and we are spoilt for choice. Though there are many softwares available, choosing the right software can make or break your business. That is why it is important to consider your scale, volume and the capabilities you want for your delivery operations management and select the right tool. We hope our short guide would help you in your decision making.